Despite the current global crisis sparked by heightening coronavirus fears, KuCoin's cryptocurrency exchange based in Singapore is taking steps to broaden its services and restructure the business.
Backed by major venture capital firm IDG Capital, KuCoin exchange has set up KuGroup, the company's core division that will handle all KuCoin products.
KuCoin Exchange announces two new appointments alongside company restructuring
KuGroup comprises three business divisions within the organization, including KuCoin Global, KuCloud and KuChain & KCS Business Group, according to an announcement released on March 17.
KuGroup has carried out some restructuring in its team as part of the strategy and business structure change, naming KuCoin CEO Michael Gan as KuGroup's chairman to oversee KuCoin Global's global strategy. At KuChain, a public chain is driven by KuCoin, he's also been tasked with driving blockchain growth.
In addition, KuCoin co-founder Johnny Lyu will now serve as KuCoin Global's CEO, the announcement reports. Johnny will be primarily responsible for the day-to-day operations of the KuCoin crypto exchange, the KuMEX derivatives arm, the mining-oriented Pool-X division and the Kucoin Shares (KCS) ecosystem on its native token.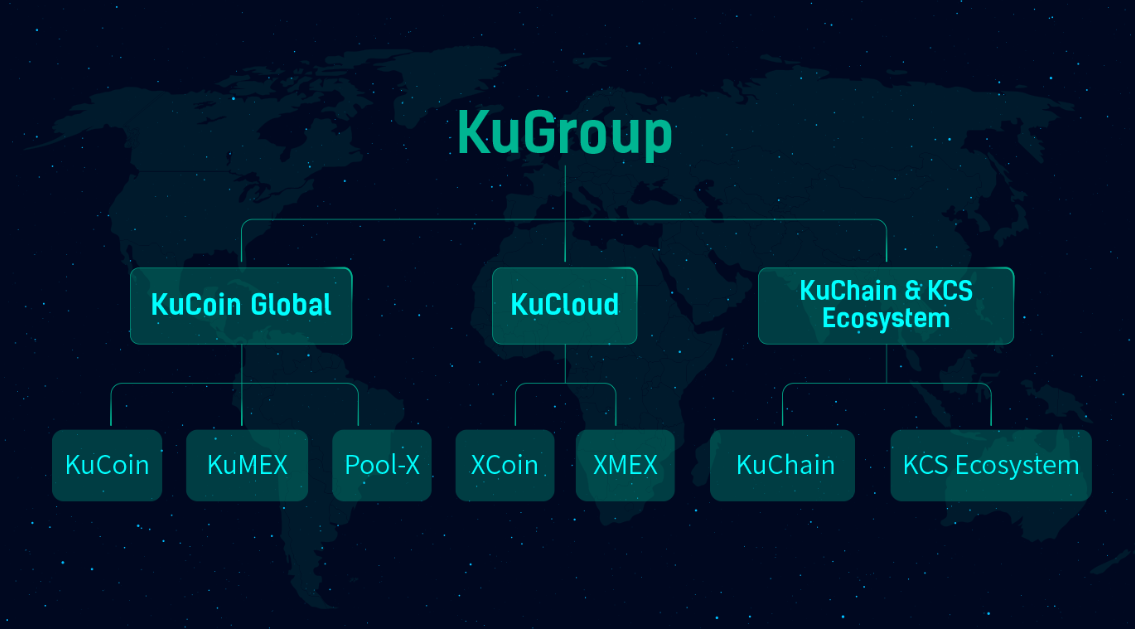 "more like an opportunity for the blockchain industry"
The newly named KuGroup executives held an Ask Me Anything (AMA) telegram session on March 17, in conjunction with announcing the news. During the AMA, Johnny Lyu, KuCoin Global CEO, stressed that the change in KuCoin's top management won't cause any departures from the firm, noting that both he and Michael have been at KuCoin since its founding.
Since the restructuring of KuCoin comes in the midst of the ongoing global coronavirus crisis, the AMA also touched on the burning question of how the move is related to the outbreak. Michael Gan expressed optimism that the outbreak would be viewed by group blockchain actors as a threat for the entire blockchain market. The chief executive said:
"I see this more like an opportunity for the blockchain industry actually. For instance, during the outbreak in China, many companies leverage the blockchain tech to contribute to dealing with the virus. This is a good way to show everything what blockchain can do."
KuCoin exchange also outlined its ambitious plans to reach new markets across the globe. Established in September 2017, KuCoin provides a wide variety of crypto services to over five million consumers across 207 countries and regions worldwide. When asked whether the firm has a particular emphasis worldwide, Michael replied:
"As a global exchange, we'd like to target all potential markets. 2020 will see many new countries open its doors to blockchain, and we'd like to put more effort into them. India, for instance, is one of them."
KuCoin is known for raising $20 million in a financial round led by IDG Capital, a big Chinese investment company that early invested in moguls like Baidu and Tencent on the Chinese Internet. KuCoin has supported one of the biggest crypto exchanges in the world, Binance. KuCoin listed Binance's native token, BNB, in June 2019, also announcing the exchange will fund projects focused on Binance's native blockchain, Binance Chain.